News
22 December 2018
Iran is fighting for the safety of the export of steel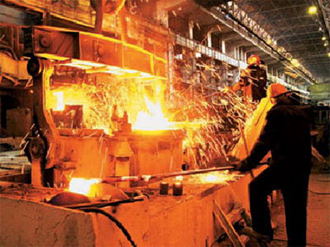 US sanctions have hurt the economy of Iran. Also contributed import restrictions of some countries. Because of this, the difficulties began with the Iranian export of steel products. This was stated by the head of the Iranian steel producers ' Association (ISPA). However, the country is not going to give up. The Central Bank, Customs service, steel companies will combine their efforts. This may allow to continue the external delivery.
The output slab for 8 mesyatseslovs 7.98 million tons. Over the same period last year the figure was 11% less. The production of billets and blooms amounted to 9.25 million tons. He also grew compared to last year. The increase amounted to 23%. Finished steel was produced 14.23 million tonnes. It is also more than it was in 2017. The difference is 10%. However, for the current year decreased exports. For eight months he was 5.37 million tons. This is 8% less than last year.
Projected exports by the end of 2018 will be 7.8 million tons. Companies can carry out external supply not exceeding 10 million tons. This refers to steel products per year. Next year is expected to increase production capacity of steel. They should reach the target of 25 million tons per year. However, domestic consumption will reach 16 million tons. It turns out that local businesses still need export. They need to send up to a third of its products. Another option is to reduce output.
Khouzestan Steel Company is the largest steel producer in Iran. The company intends to take certain measures. They will be aimed at preserving their positions in foreign markets. The company will make a number of changes in their work.
View all news
Our consultant will save your time!

Alexander
sales department
+38 (063) 073-44-92