News
13 December 2018
The results of the week in the world market of metallurgical raw materials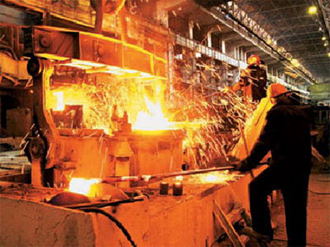 Chinese commodity exchanges increased slightly quotes. The reason is the suspension of a trade war between China and the United States. However, the suspension is too short and to not deceive ourselves. It is caused by the holding of the G20 summit in Buenos Aires. So a bit more expensive iron ore and coking coal. But to speak about full restoration is impossible. Coking coal has risen the most. Prices reached the order of $ 235 per tonne FOB.
The decline in the iron ore market is stopped. Chinese steel mills are busiest. Some enterprises are engaged in the formation of stocks for the winter. Companies continue to maintain large production volumes of pig iron. They fear that in the future there will be new strict limits. And they can start to be introduced more often. This may be due to the fact that the environmental situation continues to deteriorate.
As for Southeast Asia, there is not observed any positive changes. Iron and steel industry of Turkey continues to undergo. This has led to lower prices for scrap in early December. Apparent demand is also not fixed yet. Prices still continue to decline. In addition, virtually no import operations. Deals decorated very little. Turkish steelmakers have had to stock up on raw materials for the current month.
The situation in the EU and the US is now much better. In any case, compared with the Middle and Far East. They are making purchases at extremely low prices. This applies to the billets and products. Asian businesses have to limit the purchase of raw materials. Because the products are cheaper. Earlier this month the process became a little slower. However, changes for the better did not happen.
View all news
Our consultant will save your time!

Nicholas
sales department
+38 (050) 369-66-30