News
19 December 2018
USA announced the final amount of anti-dumping duties on Chinese aluminum sheet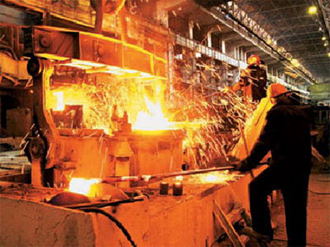 The U.S. Department of Commerce reported its final decision. It concerns anti-dumping duties on a sheet from a mass of aluminum alloys. This product comes from China. The final rate will be established in the amount of 96,3 to 176.2%. The difference depends on which company delivers the goods. Previously, the Ministry set preliminary duties. Their size ranged from 198,4 to 280,46%.
The new figures are slightly below the previous one. However, they have not improved the situation. Stated rates exclude the possibility to export these products in the United States. This was announced by Vice-President of the Chinese Association of manufacturers of non-ferrous metals (CNIA). Recall that in January of 2018 started the investigation. It concerned the import of a sheet of aluminum alloy from China. Sponsored by the U.S. Department of Commerce. A similar case last time was over 30 years ago. Earlier claims were submitted from local businesses that produce similar products.
The final decision rests with the U.S. international trade Commission. It is necessary to determine whether the damage to American manufacturers. This refers to the Chinese supply. Vice-President of CNIA considers that it should be negative. He said that the Chinese suppliers are dumping in the U.S. market. However, I decided that the Commission will be known on December 20. Last year the import volume in the United States is estimated at 972,8 million dollars. This refers to the supply of sheet products of bulk aluminum alloys. Due to this, Chinese enterprises have occupied 15.8% of the U.S. market. Because the U.S. Department of Commerce initiated the proceedings.
View all news
Our consultant will save your time!

Nicholas
sales department
+38 (050) 369-66-30