News
3 January 2019
BMK has mastered 17 of the new steel of new products this year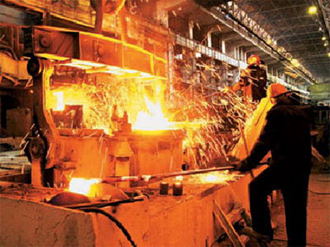 Beloretsk metallurgical plant Mechel refers to. This year, the company has mastered 17 steel products. The list includes wires, tape for various industries. There are also ropes. Consumers have already received the new products. They were sent an experimental batch. The company had started production of the new ropes. They are characterized by 6−12 strands of diameters up to 90 mm. Among them are import-substituting. It is a rope with a polymer coating. Consumers of such products are enterprises of mining and oil industry. It is also used in shipbuilding, Mosto — and mechanical engineering.
The plant was actively engaged in mastering the production of high-strength wire of different diameter. He started mastering at the request of the companies involved in the cables. This wire is used as the core for italialainen wires. These wires are used in the energy sector. Also, the plant began to produce micropropagate several diameters. Its customers are enterprises of the aviation and energy industries. It is used to record signals from the flight recorders. In addition, microprofile used in the manufacture of shock absorbers and industrial furnaces.
The company has mastered production of stainless steel strips. In addition, it began to produce stainless steel square wire of different sizes. The tape used in the creation of electric connectors and spring plates. Square wire is used in the manufacture of spring washers. Also, the plant began to produce polished bars. They needed to attach the valance heating boilers. In addition, it manufactures hardfacing and welding wire. Its used when welding certain grades of steel. We are talking about stainless and alloy marks.
View all news
Our consultant will save your time!

Artyom
sales department
+7 (905) 270-13-45