News
23 January 2019
Far Eastern power engineering plant launched a new production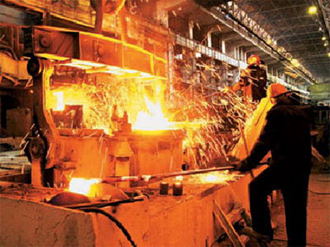 Far Eastern power engineering plant, located in Khabarovsk. He started to produce blades for gas turbine technology. This turbine, which produces the enterprise itself. Their use of the enterprise in the chemical industry. They are used in the production of weak nitric acid. The new facility is the first project, which started in the far East. Its implementation is estimated at 42.5 million. Of these, 12 million rubles was received under the special program. It's called the «leased projects». Funds were allocated by Fund of development of the industry.
The received loan was used to buy technological equipment. This is a new precision metal working centre. He is able to be processed of the workpiece blades, length up to 1200 mm. which is Thus produced by the turbine will be equipped with blades of their own production. This will allow to reduce cycle time. There is a kind of production gas turbines. In addition, it is possible to reduce the cost of products. Separately it is necessary to clarify the possibility of entering of the enterprise into new markets. The plant will produce blades for steam turbine units. Mostly those that operate in the energy industry.
For the current year far Eastern plant has serious plans. He wants to make several full sets of rotor blades. They will go for the gas turbine GTT-GP. She, in turn, supplies compressed air technology shop. We are talking about plants, which produces weak nitric acid. Turbine blades operate in extreme conditions. They are able to withstand frequent and sudden changes in temperature. In addition, they are resistant to high loads.
View all news
Our consultant will save your time!

Nicholas
sales department
+38 (050) 369-66-30