News
18 January 2019
Lion Industries sells its stake in Angkasa Amsteel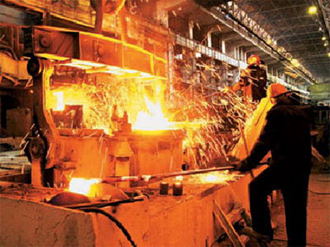 Lion Industries is a large Malaysian steel company. She recently entered into an agreement with a Korean company. We are talking about the company called Daehan Steel. According to the document the company sells its 50% stake in Angkasa Amsteel. This Singapore metallotrejdera and steel distribution network company. According to preliminary data, the transaction is valued at nearly us $ 27.3 million. Amount includes the sale of all of the Malaysian branches of Angkasa Amsteel. There are a number of important factors that you can adjust the final amount.
For the money received Lion Industries plans to buy the assets of another entity. We are talking about a bankrupt Malaysian Megasteel steel mill. The company plans to spend to purchase about 155 million dollars. It has already signed a preliminary agreement to creditors of the bankrupt enterprise. This was done in July of last year.
Company Lion Industries today produces rebar and wire rod. The Megasteel mill is engaged in production of hot-rolled and cold-rolled coils. Hot-rolled steel produced in the amount of 3.2 million tons per year. Cold rolled coils produced 700 thousand tons per year. However, in 2015 the company is idle. To restore it, Lion will have to spend more money than planned. How much exactly it would cost her, it is difficult to calculate. In addition, she previously made a statement. So the company is considering to build a new blast furnace. This refers to the plant site. It may also require considerable resources.
View all news
Our consultant will save your time!

Vitaliy
sales department
+38 (095) 209-60-73