News
11 January 2019
The Chilean copper mine Collahuasi will upgrade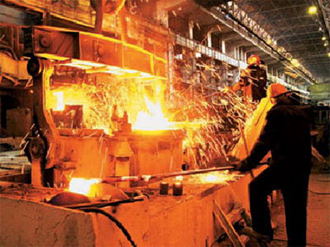 Copper mine Collahuasi is one of the largest in the world. This refers to macedoniaa industry. It is located in Northern Chile. He stands at a height of about 4 thousand meters above sea level. The distance between the venture and the Bolivian border is 10 km away. the Owners of the business are three corporations. For 44% of the shares of the companies Anglo American and Glencore. The remaining percentage is owned by a Japanese Corporation Mitsui & Co.
All three of the owner appealed to the environmental authorities of the Chilean state. They are asking for authorization to implement a new project. He is conducting a large-scale modernization of the mine. In addition, the company plans to expand production. The project implementation is estimated at 3.2 billion dollars. Last year the company produced about 545 thousand tons. Modernization will allow to increase up to 700 thousand tons. We are talking about copper in concentrate and cathodes.
The proposed project consists of several processes. First of all, I want to increase the performance of the processing plant. Now the average is 160 thousand tons. It is planned to increase to 210 thousand tons per year. Also planned resumption of the line of ekstruzii and electrowinning (SX-EW). Its annual capacity is 60 thousand tons of cathodes per year. In addition, the owners want to build a desalination plant in the enterprise. It will reduce the load on local water sources. Thus, the company plans to make it more powerful, but environmentally friendly. In addition, it is the third such large project. We have in mind for the last few months in the copper industry of Chile.
View all news
Our consultant will save your time!

Nicholas
sales department
+38 (050) 369-66-30