News
24 January 2019
Newmont Mining Corporation and Goldcorp announced a merger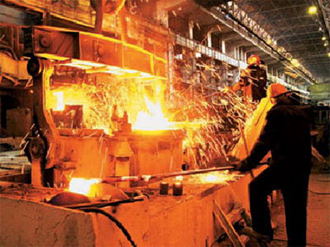 Newmont Mining Corporation is a U.S. mining company. She signed a binding agreement with the canadian company Goldcorp. This agreement of merger. Newmont Mining Corporation proposed to redeem all of the shares of the partner. She is willing to provide equity. Thus, you will create a new company called Newmont Goldcorp. According to preliminary data, the transaction is valued at $ 10 billion.
The new venture is to become one of the world's leading gold producers. Last year was already established gold mining company. Scale it the same future Newmont Goldcorp. It was formed in merger of two large enterprises. We are talking about canadian companies Barrick Gold and Randgold Resources. The second was in London. The process occurred in September of last year.
CEO of Newmont Mining Corporation have already expressed about the merger. In his opinion, the new company needs to take a leading position. This refers to the global gold mining industry. First of all, the company will become the leader in terms of the resource base. As for production, it will be 6−7 million ounces. This is implicit in the year. A similar indicator can be maintained for decades. To date, Newmont is engaged in gold mining many mines. Two are in Ghana and South America. Another three are located in Australia and North America. At Goldcorp, in turn, there are seven enterprises. Six of them are North American and one South American. The merger will allow us to achieve significant economies of scale. The figure could reach 100 million dollars. This refers to the listed taxes.
View all news
Our consultant will save your time!

Nicholas
sales department
+38 (050) 369-66-30