News
4 January 2019
Mongolia sent a cargo locomotives from Transmashholding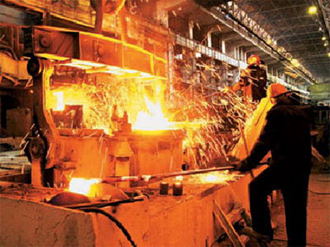 Bryansk engineering plant is part of JSC «Transmashholding». He made a mainline freight locomotives 2ТЭ25КМ. Three new locomotive has already been sent to Mongolia. The customer was JSC «Ulan-Bator railway». Locomotive 2ТЭ25КМ is a modern domestic locomotive. For its creation were used advanced technology. He has a number of advantages. The main is a microprocessor-based control system. Thanks to her, implemented the maximum possible traction. Meant for this type of technology.
This system has a key advantage. The driver can fully concentrate on running the train. He only has to set the desired traction. The required load of the diesel generator is chosen by the system itself. The same applies to loads of traction machines. The system also supervises the operation of the compressor and of the cooling system. In addition, it controls everything else is optional equipment. The system is extremely simple and easy to maintain. This is achieved through the adaptability of the basic units of the locomotive.
The region is characterized by climatic features. Because the customer provided a certain technical task. So the design of the locomotive has undergone a number of changes. First of all, they were made in a diesel generator. They also touched upon the system of air cleaning. Special attention was paid to construct high-voltage chamber. Has been greatly enhanced tightness. This is to protect electrical equipment from dust. Such elements are used in the design of the locomotive bogie. Two freight locomotives 2ТЭ25КМ already operating at the Ulan Bator railway.
View all news
Our consultant will save your time!

Alexey
sales department
+38 (093) 727-19-11