News
17 January 2019
Japan will reduce the volume of steel production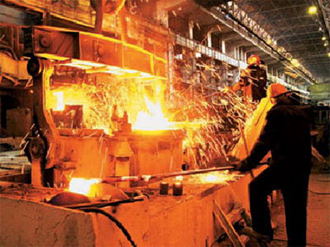 Japanese industry was faced with an unpleasant situation. In the first quarter of this year is expected to decline in steel production. The reason for this are the failures of some of metallurgical enterprises. This is explained by the Ministry of industry of Japan. According to preliminary data, production volume reduced by 0.4%. The comparison takes the first quarter of last year. In quantitative terms, it will amount to 26.31 million tons in three months.
The demand for steel products in Japan is quite large. The main consumers are enterprises producing cars. This also applies to companies involved in the preparations for the Olympic games. They will be held in Tokyo in 2020. As for external demand, it is slightly reduced. These forecasts are made by experts. The expected decrease of 1.1 percent. The estimated volume of demand in the first quarter of 23.59 million tonnes. Domestic demand will remain on the position of 16.15 million tons.
The main causes of failures in the plant are natural phenomena. So in October, JFE Steel had to cut its projected results. The company is the second largest steel producer in Japan. Its projected annual output should reach 29 million tons. However, it had to be reduced to 28 million tons. The reason for this was strong in July and September rains. In addition, there were technical problems with the blast furnace. It happened at the steel mill Kurashiki. It is located on the West of the country. Also not the last role was played by the fact that many power obsolete. Because of this, many Japanese companies is difficult to endure difficult weather conditions.
View all news
Our consultant will save your time!

Nicholas
sales department
+38 (050) 369-66-30