News
30 January 2019
The plant "Izhstal" shared their "environmental" performance of the year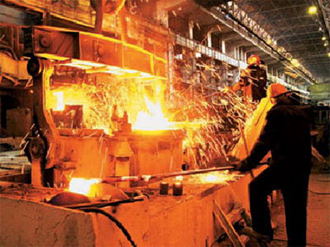 The plant «Izhstal» Mechel refers to. Last year he managed to reduce the discharge of effluent. Compared to the previous year, the reduction was 10%. In addition, decreased the volume of water intake by 17%. It is carried out at the Izhevsk reservoir. Also last year, was formed less metallurgical dust and slag. The difference with the figure in 2017 is 15%. To achieve such results became possible due to completion of the environmental project. It included the introduction of local recycling rolling mill 850. But that's not all.
Domestic waste water of the mill 450 was transferred. Now they enter the city's sewer system. The same applies to drains of the administration building in the rolling mill. Also, experts engaged in the development of another project. It concerns an electric arc furnace. She has a gas purification system, but it is outdated. Because the furnace is connected to gas treatment system of the new complex. We are talking about the steel complex. This system meets all the European requirements and standards.
In the past year have been tested in the chemical laboratory of the enterprise. In the end, she managed to prove his technical competence. The laboratory meets the accreditation criteria. In addition, it could even expand the scope of accreditation. Thus, it is possible to analyze a larger number of chemical elements. This refers in the atmosphere. For the 2018 chemical laboratory has carried out more than 4 thousand analytical processes. According to the results, it was determined that exceeding the specified limits was not. We are talking about the content of the wastewater harmful elements. The same applies to emissions to the atmosphere.
View all news
Our consultant will save your time!

Nicholas
sales department
+38 (050) 369-66-30