News
21 February 2019
Hongqiao Group has undertaken to restore the performance of your aluminum plant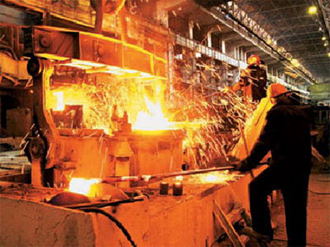 Hongqiao Group is one of the largest companies in China producing aluminium. It has aluminum factory, located in Binzhou. It's in Shandong province. January 31 was the deadline of the seasonal restrictions. Because the company decided to restore the performance of your production enterprise. She intends to return the plant to design capacity. Enter the desired indicator is scheduled for June of this year.
Capacities of the company reach 6.46 million tons per year. Experts thought that it will decide to reduce output. Moreover, the estimated reduction was about 550 thousand tons. It had to last for the whole period of seasonal restrictions. But these restrictions were not as rigid as the previous year. Because of this, the company reduced production capacity by 100 thousand tons. The decision to restore design performance can greatly affect the market. We are talking about the national market of aluminium. He is experiencing significant difficulties, since the demand is low. Because some companies, by contrast, reduce the volume of the issue.
Restrictions apply from November 15, 2018 March 15, 2019. They were introduced in connection with the pressing need. In the largest industrial centers of China have an extremely complex ecological situation. The level of air pollution is very high. Because the Chinese government had developed a special program. It should contribute to reducing the burden on the environment. However, this year the restrictive measures were less stringent. It is illustrated that the situation has improved.
View all news
Our consultant will save your time!

Alexey
sales department
+38 (093) 727-19-11