News
27 February 2019
As the growth of the volume of production of vehicles affected by the situation on the metals market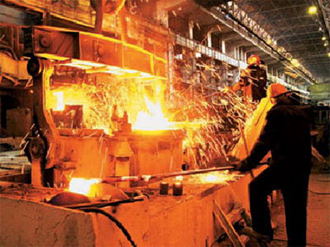 Sectoral statistical organization EV-Volumes provided data for last year. So the world production volume of electric vehicles significantly increased. Compared to the 2017 year it has increased by 63%. Sales volume totaled 2.08 million passenger cars. This number of about 630 thousand hybrid cars. More than 50% of cars sold comes from China. The result amounted to 1.17 million units. Compared to the previous year, the figure rose to 76%. In Europe it was sold more than 400 thousand Is also higher than the result of 2017. The difference amounted to 33%.
In the world of the automobile fleet to electric vehicles only account for 0.5%. This is the situation currently. However, everything is changing rapidly. Their share is growing. Since last year, sales of electric vehicles amounted to 2.2%. This refers to global sales. The leader of these sales is Norway. There has sold 40% of electric vehicles in the total number of sold cars. Many other countries will also be able to increase sales. However, this requires certain conditions.
In key markets for sales of electric vehicles are subsidized. But to expand the Park need significant investment. First of all, you need to invest in the development of the electricity network. In addition, it is necessary to increase the generation of electricity. Experts note that the development branch has all the prerequisites. This will lead to an increase in demand for certain metals. Accordingly, on the world metals market can begin some changes. For example, for electric vehicles need to always select lithium-ion batteries. Their production is used for lithium, cobalt, Nickel, etc. Because of the Corporation will be primarily focused on these markets.
View all news
Our consultant will save your time!

Vitaliy
sales department
+38 (095) 209-60-73