News
19 February 2019
Chinese steel companies believe in the best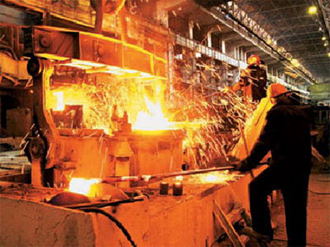 At the end of January the index has grown substantially. Growth amounted to just 5.9 points in comparison with December. This index characterizes the expectations of the market participant. In this situation we are talking about enterprises Chinese metallurgical industry. Thus, the index value for the month amounted to 51.5. This means that companies are optimistic about their prospects. Refers to the Feb. This is explained by Argus Media.
Positive mood metallurgists explained one point. This is due to the expected growth in the country. It is reported by the China Steel Logistics Committee Professionals (CSLPC). This Committee every month calculates the index. This happens by interviewing managers. We are talking about steel and distribution businesses. This sub-index reached a value of 53.4 points. In December it was less than 40 points. Its growth is largely due to a favourable situation. Winter was not so severe than last year. Because there is a significant demand for hire. This is especially true of the construction sector, which is the main consumer.
However, in the near future we expect a small reduction in production volumes. This applies mostly in steel output. In addition, it is expected that will decrease the volume of export orders. The values of both these indices are less than 50 points. More precisely, they account for 46.8 and 44.1 kHz respectively. However, they increased slightly compared to the December indices. The difference is 2.2 and 8.3 points. Despite the optimistic economic situation in the country difficult. PMI in the whole of China is 49.5 points. This is higher than December's figure is only 0.1 point.
View all news
Our consultant will save your time!

Nicholas
sales department
+38 (050) 369-66-30