News
6 February 2019
First ПДМ10-UMMC Ferrit earned on Novo-usainscom field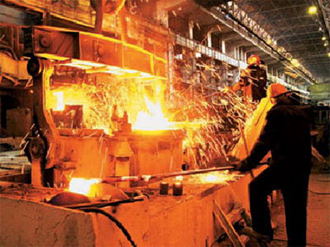 ПДМ10-UMMC Ferrit — load-haul-dump machine. It was created in the framework of the joint project of the two companies. First — SHAAZ, which is the company the machine-building complex of UMMC. The second side was made by a Czech company Ferrit. The car had already arrived at the Novo-Uchalinskoe Deposit, where it will be used. To prepare the technique to work, attended by representatives of manufacturers. It is very important to set it correctly. The machine will operate in underground conditions of the field.
For both companies, this machine is the first. A Czech company engaged in the production of mining equipment. However, it is a completely different type. Because the creation of such machines, for the enterprise was new. This is explained by the designer of Ferrit. In the process of building, were discovered some difficulties in management. However, they were eliminated immediately. So the representative of the Czech company says that this technique is completely reliable.
SHAAZ for manufacturing load-haul-dump machines is extremely important. It is a promising area of diversification of production. When working a new area, the enterprise of raw complex UGMK will be provided with equipment. We are talking about self-propelled underground equipment. It will be of high quality. Moreover, its operation will require less expenditure. In addition, to work in the mine, the machine should be simple. This primarily applies to management. However, she should have a high level of reliability and security. It should be a minimal amount of electronics. Thus, it will be able to work in underground conditions.
View all news
Our consultant will save your time!

Nicholas
sales department
+38 (050) 369-66-30