News
8 February 2019
With RUSAL lifted US sanctions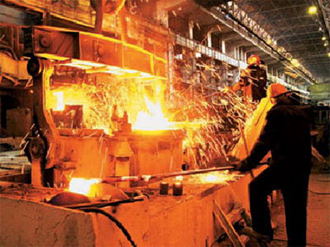 The U.S. Treasury Department withdrew the previously imposed sanctions against enterprises of RUSAL. They also filmed with other companies previously owned by Oleg Deripaska. We are talking about En+ group and EuroSibEnergo. Information about this appeared on the official website of the Ministry. But all is not so simple. The sanctions were lifted only with enterprises. As for the businessman, then all remains in force. The Ministry took this decision after receiving notification. It said that to remove the restrictive measures. The package Deripaska may be transferred into the trust. This condition has been fulfilled.
The United States was planning to lift sanctions against Russian companies last year. More precisely it became known on December 19. Later official statements, was given 30 days. It was during this period, restrictive measures should be lifted. The elimination from the control of Oleg Deripaska was not the only condition. He was also deprived of the opportunity to appoint members of the Board of Directors. There was another important condition. Required the resignation of Matthias Warning. He is Chairman of the Board of Directors.
En+ and UC Rusal came under sanctions 6 April 2018. According to them, companies cannot make deliveries to the American market. In addition, they may not deal with U.S. residents. This is a serious blow to businesses. For the Russian aluminum products market in the USA is the main one. In addition, these restrictions hurt American consumers. And therefore moved a motion for reconsideration of those measures. Then the us government agreed to remove restrictions on certain conditions. So Oleg Deripaska is no longer in the managing bodies of the enterprises. His share of ownership in these companies is decreased to 40%.
View all news
Our consultant will save your time!

Alexey
sales department
+38 (093) 727-19-11