News
1 March 2019
Donald trump wants to deprive the right to impose tariffs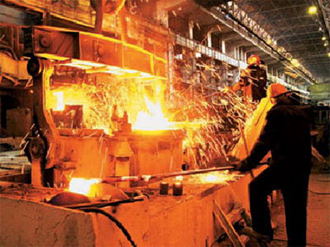 The US President had had just enough to spoil the relation with other countries. Last year, Donald trump entered the steel and aluminum tariffs. This has led to the deterioration of U.S. relations with other countries. Especially the situation with China and the European Union. Trump acted in the interests of their country. In particular, there were «national security interests». However, from a trade war, America is also beginning to suffer. On February 17, the Ministry of Commerce should provide the Trump new the results of the investigation. We are talking about the investigation on imports of vehicles and components. This is done by 232-th article of the trade laws of the United States.
It 232 article gives the right to us President to impose duties. This refers to the protective duties on any product. They can be entered if required by the interests of national security." This scheme was applied last year. However, the U.S. Congress is concerned about the prospects for the introduction of new fees. They can lead to a new trade war in the world. In addition, the new tariffs may exacerbate the conflict between the USA and China. This, in turn, causes the nervous American opposition forces. Because the consideration of the Congress got two new bill. Interestingly, it is supported by both houses and both parties.
The first bill suggests depriving the President the right to impose tariffs. This right is proposed to transfer to Congress. Presumably, this regulation will receive a retrospective character. It will also affect last year's steel and aluminum tariffs. The second bill is to modify the procedure to justify the imposition of tariffs. It should not provide the Ministry of Commerce and the Ministry of defence. In addition, Congress may be entitled to cancel the introduction of these tariffs.
View all news
Our consultant will save your time!

Alexey
sales department
+38 (093) 727-19-11