News
19 March 2019
The company AsstrA carried 10150 tonnes of steel sheet piles for the construction of the pipeline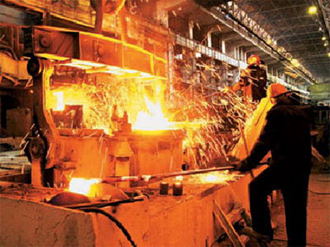 Transport and logistics company AsstrA-Associated Traffic AG has carried out the project delivery. This was from 15 September to 1 December last year. It was transported 10150 tons of steel pile. It is necessary for the construction of the gas pipeline «Nord stream-2». The pipeline stretches between Europe and Russia. It passes through the Baltic sea.
AsstrA provided a high quality integrated transport services. She did a complete organization of transport. So its experts were engaged in discharging cargo from the vessel. Implemented interim storage in an open area. It is a platform in the port of Ust-Luga. After that was found and chartered the vehicle. Then the cargo was loaded on trucks. Finally, he was delivered to the destination.
The required load was completed in the Belgian city of Antwerp. On arrival at the port of Ust-Luga, it was loaded on cars. From there he went to the village of Khanik. It is located in the Leningrad region. The cargo consisted of steel sheet piles with a length of 8 — 17.5 meters. These products are used to strengthen the banks near the future gas pipeline.
The delivery was carried out in parts. Were first received batch weighing 5800 tons. Then delivered the second batch with 4350 tons. For transportation by sea used a ship-type fire. Then connect the semi-trailers and low-bed semitrailers manufacturers. At the port of loading process was carried out round the clock. Download to Hunicke was conducted only in daylight hours. Over this time increased by almost 1.5 times. However, safety was paramount.
View all news
Our consultant will save your time!

Nicholas
sales department
+38 (050) 369-66-30