News
13 March 2019
Mechel could lose a large investment project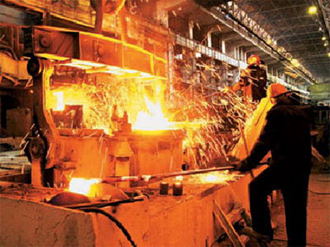 It is known that the company Mechel overly acreditando. His duty is 5.1 EBITDA. It may lose a large investment project. We are talking about the project Elga. To lose his company may in the current year. Then after 2020 it will be able to pay off debts. There are already several companies that claim the asset. It's like «rostec», «Vostokova» and «Soulstar». Any proposed amounts until they say.
That rostec and Vostokugol ' interested initially knew five people. Then it became known that interest was shown by the «Coolstar». Also not reported on how will be distributed shares of the asset. The creditors of the company Mechel has been looking for bidders for shares recently. More precisely it became known in the beginning of this year. General Director of «Rostec» offered to quickly sell the asset. He urged authorities to approve the sale to «accelerate the development of the Far East».
Elga is the largest coking coal Deposit. I mean on the Russian territory. Its reserves amount to 2.2 billion tons. The asset could be transferred to another less akreditovano enterprise. This was reported by representatives of Mechel. The company will have to resolve their credit issues. It may again restructure the loan of the state banks. Another option is to pay off all your debts. The latter sounds more realistic. Selling profitable Deposit, the company may well emerge from the crisis. However, the final decision still had not been accepted. The project also has the share that belongs to Gazprombank.
View all news
Our consultant will save your time!

Vitaliy
sales department
+38 (095) 209-60-73