News
27 March 2019
MMK im. Lenin launched the new equipment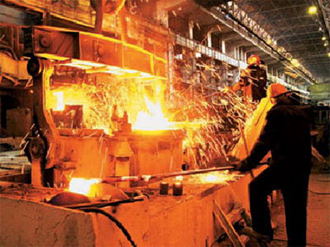 Mariupol metallurgical combine them. Ilyich belongs to the Ukrainian group «Metinvest». It has been running a new machine for continuous casting No. 4. The analogy of the more complex in Ukraine. For the project group was allocated 150 million dollars. The new complex was designed according to European environmental standards. In the process, apply modern technologies. Due to the complex, will significantly grow the capacity of the plant for steelmaking. Its expected growth is 40%. In addition, a significant increase in energy efficiency. Also, increase processing iron into higher quality products.
Implementation of the project began in September of 2016. In scale it is the largest in the Ukrainian metallurgical industry. In the process of construction was attended by over 40 contractors. There were more than 850 professionals. Supplies of equipment involved the Austrian company Primetals Technologies. Currently started functioning, high-performance double-strand machine. So earned two-position installation furnace-ladle. It is equipped with a modern gas treatment system. In addition, he began to work the water treatment with reverse osmosis. Finally launched the coordination system heats and filter -.
In the complex uses advanced technologies to re-water and dust proof. It is noteworthy ecological characteristics. So applied a high level aspiration system. It significantly reduced the negative impact on the environment. The new equipment will allow to produce annually about 2.5 million tonnes. We are talking about cast slabs of 170−250 x 900−1550 mm.
View all news
Our consultant will save your time!

Nicholas
sales department
+38 (050) 369-66-30