News
9 March 2019
On Sinarsky pipe plant to work the new equipment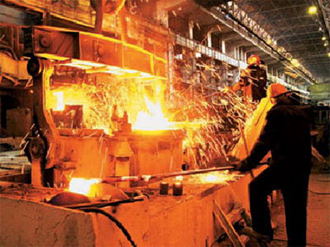 Sinarsky pipe plant (SinTZ) is a part of Pipe Metallurgical Company (TMK). It was launched into operation new equipment. We are talking about machine for grinding and polishing the outer surface of the pipe. The process applies planetary system of abrasive belts. This equipment is capable of handling pipe diameters 10−89 mm. Length of tubing varies from 2.5 to 13 metres. They are used in mechanical engineering, including automotive industry. Produced new equipment in Europe.
The process of operation of the machine is quite simple. When done grinding, the pipe does not rotate. It moves through three abrasive station. Data grinding station rotate around the pipe. Vibration is minimal. Thus, efficiently and evenly processed the entire pipe surface. Thus passes the tube station only once. To achieve the same result on machines with a single station was not easy. There had to carry out three passes. In the end, thanks to the new equipment production is made much faster.
Another advantage of the new system is the process of applying cutting fluid. Upon entering the processing area, the pipe surface is not damaged. In addition, it allows to reduce dust emissions. Thus, working conditions have improved significantly. This refers to the workplace of the grinder. In General, it allows to protect the environment, reducing negative impact. The new equipment is fully automated. Made it agreeable to all applicable standards. We are talking about the requirements of industrial safety, adopted in the world. The same applies to regulations on labor protection.
View all news
Our consultant will save your time!

Vitaliy
sales department
+38 (095) 209-60-73