News
18 April 2019
Ashinskiy metallurgical works plans to increase output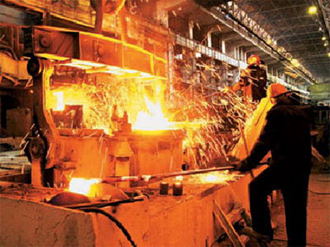 Asha metallurgical plant announced its plans for the current year. The company intends to pay attention to the expansion of production volumes. The same applies to sales of finished products. Indicators of this year in the end need to achieve results in 2018. First of all, should increase the indicators of the electric furnace steelmaking plants No. 1 and No. 2. Growth is expected to be 19% and 5% respectively. Also provides for the increase in rolling shops No. 1 and No. 2. Indicators should increase by 4.1% and 17%, respectively. In rolling shop No. 3 is necessary to achieve growth in the shipment of finished products. It is expected to grow by 5%.
This year the company will have to seriously strain. He is faced with a number of main tasks, required to perform. First of all, you need to implement new processes. In addition, should focus on expanding production volumes. Steel melting shop No. 2 is required to expand grade mix. Plate rolling mill No. 1 will be to develop new production technology. We are talking about the production of sheet metal from new brands. This is the brand that the company itself produces. It is also necessary to reduce the duration of process of cooling of leaves. Currently, it takes too much time. Other workshops are also waiting for the development of new production technologies.
Special attention will be paid to increasing the efficiency of resource use. Thus, it will be reduced the cost of the finished product. The process will also be reduced consumption of materials. The same applies to the fuel and energy components. Of course, this is not to prevent the decline in the quality of the products. Moreover, it is necessary to work to increase the current level.
View all news
Our consultant will save your time!

Alexey
sales department
+38 (093) 727-19-11