News
24 April 2019
The European Commission is investigating the merger of the American companies Novelis and Aleris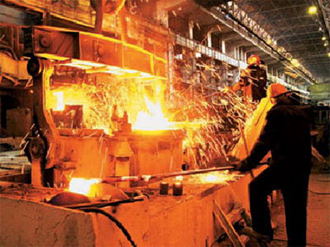 In the past year, the company Novelis has made a major acquisition. They became the American company Aleris, engaged in the manufacture of aluminum products. The company is the us subsidiary of Indian group Hindalco Industries. This merger has alarmed European companies. Therefore the European Commission intends to carry out in-depth investigation of this event. First of all, she wants to figure out how the merger impact on the Euromarket. In particular, you need to determine if this would impact on the level of competition. You should make sure that will not be narrowed choices. Meant for consumers in the European market for aluminum products. And finally, you need to determine whether it will increase prices. It says the European Commissioner for competition Margrethe Vestager.
American company Aleris owns 13 factories. Some of them are on European territory. For the purchase of the company Novelis has spent 2.6 billion dollars. Thus, there is a new world giant. Its planned sales is estimated at about 15 billion dollars. In addition, Novelis will be able to capture a larger share of the world market for aluminum products. It plans to expand its presence in the market of metal products for the aerospace industry. It is known that in recent years the sector has significantly developed. More and more steel companies want to cooperate with him. The industry is characterized by high growth rates. In the coming years it will become one of the most popular in the world.
To Novelis Aleris American company wanted to buy another company. We are talking about the American division of a Chinese company Zhongwang. But U.S. authorities do not approve, but because the deal fell through.
View all news
Our consultant will save your time!

Vitaliy
sales department
+38 (095) 209-60-73