News
4 April 2019
Major Vietnamese company has received products from enfmpp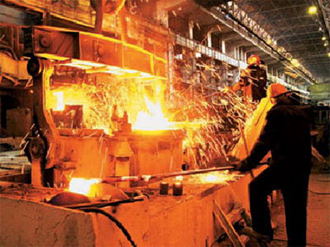 Ekaterinburg plant for processing non-ferrous metals is part of the GK PLAURUM. So the other day the company first exported products to Vietnam. We are talking about the wire from pathcomponents alloy Lscld. The recipient made a major Vietnamese Corporation. Products purchased for the country's defence industry. Before you make a deal, has conducted a number of negotiations. It was necessary to clearly define what the client needs. To date, all formalities are settled.
The supplied products meets the customer requirements. In addition, it is of suitable quality. It is believed that the alloy Lscld rarely used. There are not many industries where you can use it. Currently, the plant is now negotiating with another company from Vietnam. She is also interested in the production of this alloy. It is reported that the company-client is engaged in the production of cable products. This is explained by the General Director of the plant.
Ekaterinburg plant for processing non-ferrous metals is interested in expanding exports. Vietnam in this case is very promising direction. In the country are well-developed such industries as medical, jewelry, glass. The same can be said for mining. Industry are a priority for delivery of precious metals. Export the Ekaterinburg plant was launched with Vietnam. However, today, it exports its products to 34 countries. While not considered to be delivery of other enterprises included in PLAURUM. Thus, the factory has excellent prospects for the future.
View all news
Our consultant will save your time!

Alexander
sales department
+38 (063) 073-44-92