News
20 April 2019
Turkey has started to produce less of rebar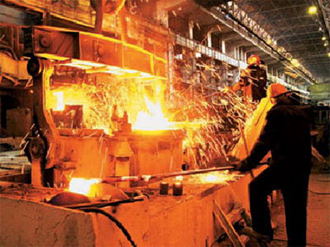 Argus Media Agency shared the results of their latest research. Mostly they relate to the Turkish producers of rebar. It is reported that they forced began to adjust the product mix. Some do reduced the loading of their production capacities. The reason for this is the unfavourable situation on the market. Local car rental firms expect a decline in domestic demand for these products. According to preliminary estimates, the figure could reach 5 million tons. In 2017 the volume of demand reached about 10 million tons.
Some companies have noted a dramatic change trends in January-February of the current year. Domestic consumers began to buy less reinforcement. In General, the volume of purchases decreased by 65%. I mean with the same period last year. In addition, the expected reduction of the volume of the Turkish exports of rebar. In 2017, the figure was over 6 million tons. This year it can reach a maximum of 4 million tons. Experts called several reasons for the negative trend. The first is the introduction of us steel tariffs. Second are the European and canadian import quotas. And finally, a contribution made, anti-dumping and safeguard duties. They were introduced by many countries.
Change is strongly influenced by mini-mills in Turkey. They had to reduce the volume of steel production. The decrease amounted to 20−35%. Some of them will have to comply with such restrictions on. At least it will still affect April and possibly may. There are a number of Turkish companies that began to produce less reinforcement. Its share in their product mix declined significantly. Instead, they rely on a billet and wire rod. These two types of products are more in demand currently.
View all news
Our consultant will save your time!

Nicholas
sales department
+38 (050) 369-66-30