News
16 May 2019
Anglo American began supplying iron ore to Bahrain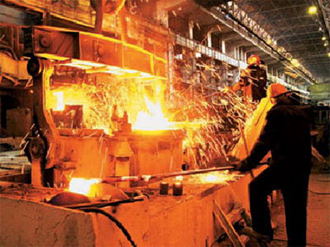 Anglo American, a transnational mining Corporation, registered in London. Between it and Bahrain Steel signed a 20-year agreement. The second company is a factory engaged in the production of pellets. It is located in Bahrain. On its territory, Anglo American will supply the iron ore. The first delivery has already started. Their volume is 8 million tons (wet). This ore is characterized by a minimum of 67% iron content. Thus, it will be covered about 60% of the needs of the enterprise. Base, where it is piped raw materials located in Brazil. It is the mine Minas-Rio.
The company Bahrain Steel has a certain strategy. It is to maintain maximum plant load. The figure is 12 million tons per year. With factory produced pellets containing 65% iron. They are used in blast furnaces. In addition, the company is engaged in the production of recovered iron. It contains 67% Fe. While it a maximum of 2.5% of aluminum and silicon. A new agreement plays an important role in the implementation of the strategic plans of the company. The transaction is valued at about 15 billion dollars. This refers to the whole term of the contract.
Today in the middle East there is a high demand for pellets. The same situation was recorded in the countries of North Africa. According to Bahrain Steel, it reaches 22 million tons. This refers to a year. McKinsey experts say that figure is growing every year. The average annual growth is 2.6%. According to forecasts by 2027, it could reach 46 million tons. Company in Bahrain owned by the company Foulath Holding Company. The last half is owned by Gulf Investment Corporation. Another 25% Foulath Holding Company owned by Qatar Steel Company. The remaining 25% — to other shareholders from Kuwait.
View all news
Our consultant will save your time!

Alexander
sales department
+38 (063) 073-44-92