News
4 May 2019
Egypt has imposed temporary protective tariffs on the import of billet and rebar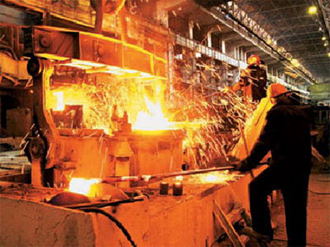 It is reported that the Egyptian Ministry of Finance decided to impose temporary duties. They relate to the import of billet and rebar. Their introduction caused by the need to protect Egyptian producers. It is known that their situation has deteriorated due to unfair methods of competition. The products of foreign enterprises are strongly vitenam products Egyptian national companies. Local steelmakers have long complained of unfair competition. According to local reports, they were the initiators of the introduction of tariffs.
The size of the rate of the provisional duty is from 3 to 15% for procurement. The value will be set in each case. It depends on the price of products. If the product costs less than $450 per ton CIF, the rate will be 15%. If the cost of the billet will increase, the rate will accordingly be reduced. Change will occur when the price will rise to $ 20. This refers to every time. Betting options — 13,6; 10,55; 7,55; 4,55 and 3%. As for the rebar, the duty on imports is 25%.
It is known that in the beginning of April, the country launched a new investigation. It concerns the import of billets and long steel for construction purposes. Despite the fact that the process is not yet completed, the decision was made. Thus, tariffs were introduced in the shortest possible time. This is an absolute record in the history of the world. This has never happened before. Supply of billets are mainly from Russia. Anti-dumping duties on imports of rebar in force from 2017. They relate to products from countries such as Ukraine, China, Turkey. Because companies from these countries reduced their imports. Currently, valves are supplied from Saudi Arabia.
View all news
Our consultant will save your time!

Nicholas
sales department
+38 (050) 369-66-30