News
22 May 2019
Fitch Solutions predicts growth of volume of world production of bauxite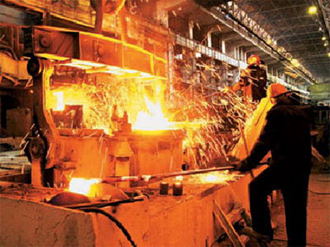 Consulting company, Fitch Solutions has introduced its forecast for the current year. According to her it is possible to expect increase in the volume of world production of bauxite. It is known that last year was recorded a decline. To achieve growth will be possible thanks to new projects in Guinea and Australia. They should be implemented in the near future. In addition, the expected expansion of production in two regions. Is Indonesia and India. However, the leader in supply volume will remain Australia.
Currently, Australia has all supplies of bauxite. This year on its territory will work a number of new businesses. Thus, the total volume of production of the raw materials will grow by 15%. However, the rise will not be too long. Already by 2023 the situation stabiliziruemost. The volume of production will reach 103 million tons per year. Further growth can be expected in 2025.
In the case of Guinea, its situation will also remain the leading. Today it is the implementation of seven major projects. It's mostly new companies the Chinese companies. In the past year, the volume of bauxite production was 59 million tonnes. By 2028, the situation is somewhat changed. The figure will reach 82.3 million tons.
India lags behind Australia and Guinea. In 2018 on its territory produced 35.5 million tonnes. However, it is expected that the volume will increase to 2028. They will be about 50.7 million tons, which is 42.8% more. But experts do not hope for too much this. Implementation may be significantly delayed. The reason for this is a complicated procedure of obtaining licenses. In Indonesia, things are much worse. Only last year were allowed for the export of bauxite. The ban was in force for four years. It is expected that in 2019 will produce about 6.5 million tons.
View all news
Our consultant will save your time!

Nicholas
sales department
+38 (050) 369-66-30