News
10 May 2019
NLMK group increased its revenue in the first three months of the current year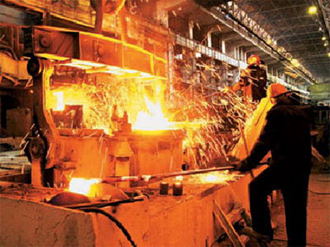 NLMK group has shared its financial results for the first quarter of 2019. So there is a revenue growth company. The figure was 2.9 billion dollars. Compared to the first quarter of 2018, it grew by 3%. This is considering the sales growth on their own rolling assets. They have carried out substantial deliveries of slabs to the beginning of last year. However, the current revenue declined compared to the fourth quarter of 2018. It decreased by 5%.
Domestic markets of the company are Russia, the EU and the USA. In the first three months of the current year, then sold 56% of production. Stocks of finished products were actively sold. While steel prices are constantly adjusted. In addition, the considerable role played by the seasonal factor. Because of this, there was a decline in EBITDA. Meant compared to the previous quarter. The difference amounted to 18%.
Interestingly, in each of the three markets, the trend was different. The Russian and American markets demand for the company's products increased. In the European market, on the contrary, the activity among consumers slowed down. However, the NLMK Group managed to increase free cash flow. It amounted to 678 million dollars. Compared to the previous quarter, it showed growth. The difference is 35%.
In the period January-March 2019 the company retained a low level of investment. Thus, formed a high base for the payment of dividends. Also the low level of recorded debt load. This was announced by Vice-President, Finance, NLMK Group. It is noted that the overall financial results of the company very well.
View all news
Our consultant will save your time!

Alexey
sales department
+38 (093) 727-19-11