News
13 May 2019
Nordgold started the implementation of its new investment program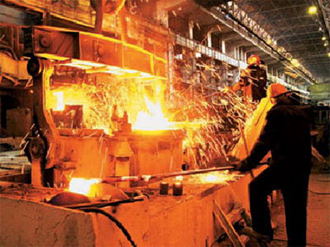 SE Nord Gold is an international gold mining company. In its portfolio there are a number of investment projects. Recently, she has started the implementation of one large-scale investment program. We are talking about investing in the Lefa mine. It is located in Guinea. Last year the company invested 70 million dollars. Capital investments are made in improving the efficiency of the mine. In addition, they are intended to extend the shelf life. In 2017 the volume of investments was much lower. He was 48 million dollars. It explains that the company is set to further operation of the mine.
Buying Lefa was carried out by the company Nord Gold SE in 2010. Since then, the company good financial invested in its development. Since the purchase of the mine has invested about $ 1 billion. This has resulted in a significant rise of the company. It has developed into one of the largest producers of gold. This refers to the territory of Guinea. Thanks to paid taxes, the state Treasury was enriched by $ 180 million. In addition, the company has provided about 1,200 jobs. It also provides 800 indirect jobs in the country. Special attention the company paid to improve local healthcare. Also funds were allocated for the development of the education sector.
In the current year the company intends to increase investment. It needs to be about 80 million dollars. It's 15% than a year earlier. According to the company, it intends to get maximum returns. Because funds are allocated not only to update and upgrade equipment. Also improving the infrastructure of the mining enterprise.
View all news
Our consultant will save your time!

Nicholas
sales department
+38 (050) 369-66-30