News
1 May 2019
New Eurobonds of ALROSA was massively bought up by foreign investors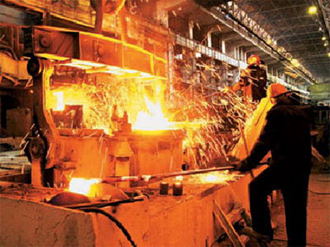 On Tuesday, ALROSA has placed new Eurobonds. Their volume amounted to 500 million dollars. The yield on five-year Eurobonds reaches of 4.65% per annum. Over 80% of these bonds were purchased by investors from other countries. This was told head of debt capital markets «BTB Capital.» It was one of the organizers of the placement. Also this was attended by J. P. Morgan and Gazprombank. Mainly Eurobonds were purchased by asset managers and funds. It is about 66% of the total. The remaining 34% of the securities went to different banks.
When viewed in the context of countries, the more likely it was acquired by the British. Their purchase volume is 26% of the total output. Investors from Continental Europe got 20%. In third place on purchased volume is Russia. Russian investors bought 18%. Purchases of American investors was 17%. Then comes Switzerland with 11%. Completing the top five investors from Asia and the Middle East. This includes investors from North Africa. They got 5% of the issue of new Eurobonds of ALROSA.
It is interesting that the bidding process didn't take long. Moreover, the order book exceeded $ 2.5 million. This is the highest figure for the whole process. The number of complaints from investors applications exceeded 200. Such a high appeal of «ALROSA» is explained simply. The Issuer is a rare visitor to the international debt market. This confirms head of debt capital markets «BTB Capital.» It is not surprising that it has sparked such a high hype in the world.
View all news
Our consultant will save your time!

Nicholas
sales department
+38 (050) 369-66-30