News
24 May 2019
The merger of Thyssenkrupp and Tata Steel will not be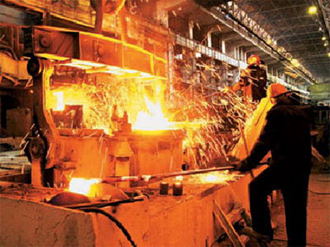 Thyssenkrupp is a German industrial conglomerate. Tata Steel — Indian steel group. They had previously said that they intend to merge. They developed a plan, which was presented by the European Commission. She had to study it and make a decision. The Commission may authorize or prohibit the merger. As it turned out, she provided did not support her plan. Because a joint venture of two major companies will not. According to the Commission, such a merger would violate the competition in the European market.
The companies proposed to change the conditions. They had to sell a significant portion of their assets. The Commission believed that only in this case would be economic sense. This would eliminate a large proportion of the synergy that was expected. However, the company is not satisfied. They started to negotiate with each other with 2016. They were able to come to a common opinion, beneficial to both parties. But their plans were eventually broken. Both enterprises were in a difficult situation. They had high hopes for this project. In the end they will have to start to re-develop their strategy.
So Thyssenkrupp will have to put the IPO on the asset. We are talking about division, characterized by the highest profitability. It deals with the issue of elevators. The market capitalization of the unit exceeded the overall measure. In addition, the company will have to lose about 6 thousand employees. The company plans to find new partners to save his position. There is a mind for the steel division. However, it will be quite difficult. Tata Steel will also take care of plan B. It also involves the search for a new partner for a business unit in Europe.
View all news
Our consultant will save your time!

Alexey
sales department
+38 (093) 727-19-11