News
28 May 2019
Japanese iron and steel Association argues regarding the introduction of Mexican duties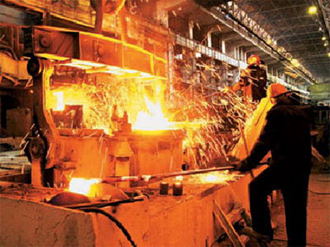 Mexican authorities made a decision on anti-dumping duties. They apply to hot-rolled sheet products. Its thickness is 4.75 mm, and 600 mm. Deliveries are made Italy and Japan. From 30 April this year, the fees began to act. However, the Japanese steel Association JISF is not satisfied. She decided to challenge the introduction of fees. One duty affected the supply of major manufacturers in Japan. Its size amounted to $ 236 per tonne. Among the companies that faced her, Nippon Steel and JFE Steel. Also got Kobe Steel.
Mexico conducted its own investigation before making a decision. In the process examined the period from January to July 2017. Then, the Japanese suppliers were imported 128,5 thousand tons of thick plates. This refers to the Mexican market. Thus, their share in total exports was 9.7%. The Mexican government felt that it could cause damage. The national company could be affected by the import volume. However, the President of the Japan metallurgical Association disagree. In his opinion, the Japanese producers could not cause such damage.
Interestingly, the complaint, the Mexican government received from Ahmsa. It is a local company engaged in the manufacture of similar products. Japanese Association believes that it could not suffer. Because it intends to conduct its own investigation. Experts from Japan want to find out how the ongoing process of Mexican experts. Special attention will be paid to the presented arguments in favor of the imposition of duties. After that, the Japanese experts will consult with the Japanese government.
View all news
Our consultant will save your time!

Nicholas
sales department
+38 (050) 369-66-30