News
26 June 2019
Beloretsk metallurgical plant increased its sales volumes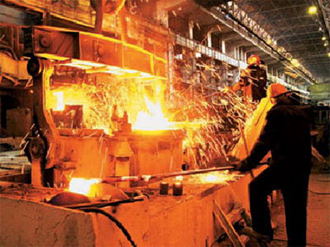 JSC «Beloretsk metallurgical plant» is part of Mechel Group. He provided the results of its operations for may of the current year. In particular it concerns sales of hardware. It is reported that the index added 19% in comparison with the previous month. So buyers were shipped more than 39 thousand tons. It was a pretty good result for the plant. For the most part, increased the volumes of supplies to certain businesses. They refer to such industries as mechanical engineering, automotive industry. There are also plenty of consumers in the construction sector.
For companies engaged in engineering and automotive industry was supplied with steel tape. Beloretskom steel works managed to increase volumes of deliveries twice. In addition, growth was observed on the part of the shipment of welding alloy wire. It was 63%. This wire is used in the process of welding and surfacing of metal constructions. This also relates to mechanical engineering and automobile industries. In addition, increased sales volumes of steel products manufacturing. Here, the increase was 51%. Steel shaped profiles are used in the process of creating fasteners. This mainly applies to the automotive industry.
The plant supplies low-carbon wire. It is used when creating constructions from reinforced concrete. The volume of sales increased by 45% compared to the April figure. Was also supplied reinforcing construction mesh and reinforcement strands. Then the increase was 37% and 36%, respectively. Such products are used in the fields of civil and industrial construction. Beloretsk metallurgical plant put ball-bearing wire. Growth of sales reached 27%.
View all news
Our consultant will save your time!

Nicholas
sales department
+38 (050) 369-66-30