News
20 June 2019
NordGold will seriously take up for staff development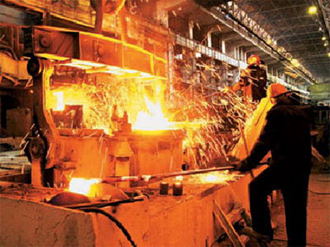 NordGold is an international company engaged in gold mining. Earlier, it had developed a program of staff development. In 2018 it invested in its implementation 3.9 million dollars. This year the volume of investments grew by 23%. He was about 4.8 million dollars. In total the company employs around 8,000 employees. About half of them participated in educational programs. Moreover, for each developed individual development plan. Thus, employees have opportunities for career growth.
According to company managers, they appreciate the professionalism of their staff. This directly affects the success of the enterprise. In addition, employees should be involved in the development process. Because the company does not skimp on investments in personnel. Each are provided with opportunities to achieve success. There are all the necessary tools. The company creates an internal culture. This arrangement gives rise to a suitable atmosphere. People learn to work in a team and respect each other. Of course, this helps the company to achieve corporate goals. Additional funding directed to the development of more of employees. The planned creation of a more cohesive team. Then the workflow becomes more efficient and productive.
In addition to educational programs, there is a «program of self». It was developed in 2017. In the first year there were impressive results. In 2018 those wishing to take part in it became more. As a result, many were able to achieve higher in the company. This year it is planned to develop another tool. It will be called «My career prospects». It will be a clear demonstration of what can be done to career development.
View all news
Our consultant will save your time!

Nicholas
sales department
+38 (050) 369-66-30