News
11 June 2019
The company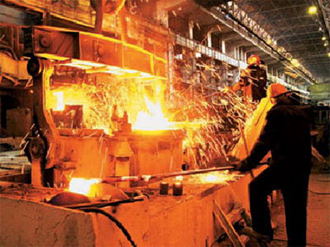 At the Mikhailovsky mining and processing plant the construction of the new complex. This crushing and conveyor complex. To date, erected a crushing and handling plant. It is a body at a depth of over 200 metres. It will be the reception of the ore with heavy trucks. It will crush to a fraction, which amounts to 150 mm. will then be transported to conveyor with steep inclination. The analogue of this pipeline on Russian territory not. The angle of inclination is 37 degrees, and the lifting height of 215 meters. Ore is transported by conveyor «sandwich». He has two tapes. One carrying, the second clamping.
In parallel with this warehouse complex is being built. Also installed the stacker. There are lines for supply of electricity. Technicians will lay about 35.5 thousand cubic meters of concrete. Will be made to install more than 2 thousand tons of metal constructions. In addition, will be installed special equipment. Construction work is performed by specialists Rudstroy. This enterprise belongs to «metalloinvest». It is planned that the complex will start operating next year. It is located South of the quarry plant. The future performance of the company is about 15 million tons of ore. This refers to a year.
Shipping ore in the complex will be without transport. Thus, the company will be able to achieve significant savings. The transport system will be significantly optimized. In addition, there will be less transfer points. Will reduce further the cost of special equipment for loading. Then starts the construction of a similar complex in the centre of the quarry.
View all news
Our consultant will save your time!

Nicholas
sales department
+38 (050) 369-66-30