News
8 June 2019
Severstal began producing more new products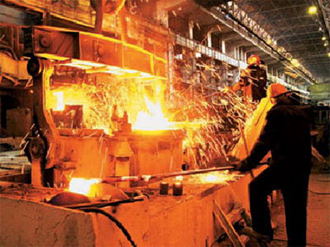 Severstal continues to implement the project «product innovation». So the first quarter of 2019 increased production volume of new products. He was 80 thousand tons. It is 5 times more than the result of same period of last year. Mainly the increased production of galvanized rolled metal with passivation 3-valent chromium. In other words, its protective coating is made using trivalent chromium. The growth of the production volume amounted to 9 thousand tons. For the most part it is used in the production of household appliances. In addition, consumers are industry, industrial and civil construction.
In December 2018 Severstal has been testing the galvanized metal. The process was carried out in the workshop of metal coating No. 3. At the end of the tests were successful. Then it was tested in the corrosion resistance of the samples. It was conducted in the laboratory of the enterprise. They were also tested on the database of the company Henkel. It is a supplier of trivalent passivation liquid. According to the results, it was proved the high quality of the coating. Environmentally friendly passivation based on trivalent chromium protects against corrosion. Because were approved, delivery to all European customers. This deals with the enterprise «Severstal Distribution».
In addition, increased shipments of piles. These products are manufactured by the company «Severstal TPZ — Sheksna». For the first quarter of 2019 was sent 10 thousand tons. This is significantly higher than in the same period of last year. In addition, the increase in sales of roofing brands. It is a «Steel silk and Steel velvet» and «Steel cashmere.» The same applies to rental. This refers to that used for single-layer enameling DC04ED.
View all news
Our consultant will save your time!

Nicholas
sales department
+38 (050) 369-66-30