News
25 June 2019
India recorded growth of iron ore mining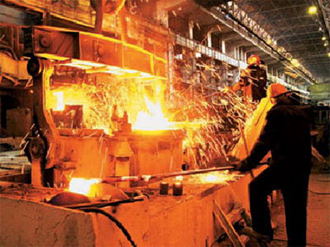 India has managed well to increase the volume of production of iron ore. According to the results of the past financial year it amounted to 220 million tonnes. Thus, it was 9.5% more than last year. Moreover, for the country it turned out to be a achievement. This is the highest result over the past decade. Experts note that the growth of iron ore output will continue. In particular the specialist company CARE Ratings. Vahishta Unwalla is analyst the iron ore market of the company.
According to Wally in the current year the volume will add another 5−8%. However, «happiness» will last long. In the next financial year we should expect a fall. The reason for this is the issue with licenses. We are talking about licenses for mining. Their duration expires, and the extension requires a lot of time. At the same time the possibility of extraction loses a number of local iron ore companies. It is reported that while the deadline for permits for development 334 fields. This will happen on 31 March of the following year. Interestingly, increased production is only 49 fields. In Odisha every year produces about 55 million tons. It operates 33 of the enterprise. It is expected that they are maximally increase their productive capacities. So until the expiration of the license, they will demonstrate high results.
Analysts say a greater probability of growth of production and export of iron ore pellets. It is expected that the increase will be fixed in the next few years. It is known that these products are in high demand on the world market. Lately, he became more and continues to grow.
View all news
Our consultant will save your time!

Alexey
sales department
+38 (093) 727-19-11