News
31 July 2019
The Bosnian Aluminij Mostar plant was disconnected from the network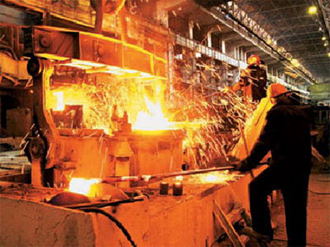 Aluminij Mostar — the only plant in Bosnia, which produces aluminum. It is the third largest enterprise of the country, sending the metal for export. However, he has accumulated an impressive amount of debt. She currently is in the order of 218 million dollars. Almost 50% of the debt (161 million dollars) for payment of electricity. Because the power company Elektroprivreda HZHB decided to stop the supply of electricity. The plant was disconnected from the network Wednesday 10 July.
By the end of 2017 the volume of business was 106.5 thousand tons. While he managed to 249,4 million euros. But it didn't help to stay afloat. The main cause of the crisis called the failure of the Bosnian authorities to subsidise fares. Meant for electricity. For the Bosnian authorities, such costs are too great. The company itself couldn't cope. It ran up huge debts, which did not make it out.
To date, shares of the plant belongs to three sides. One of them is the Muslim-Croat Federation. Its share is 44%. Part owned by the Croatia — 12%. Another 44% of the shares are in the hands of small shareholders. To restore the plant, we need new strategic partners. This is the Bosnian government.
Not for the first time for enterprises looking for foreign investors. Previous attempts were not so successful. The plant interested in two major companies. One of them is Emirates Global Aluminium. She even provided a plan to take the company out of crisis. It is designed for 5 years. For example, the company intends to improve its performance in 2 times. A second interested company was Glencore.
View all news
Our consultant will save your time!

Vitaliy
sales department
+38 (095) 209-60-73