News
25 July 2019
Fortescue Metals has begun construction of iron ore complex Eliwana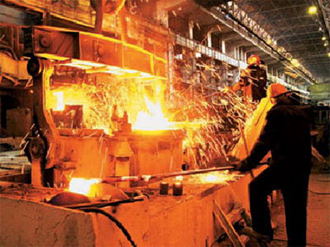 Fortescue Metals is an Australian mining company engaged in the mining of iron ore. She has embarked on his new project. We are talking about construction of iron ore complex. He was named Eliwana. The complex will be located in the Pilbara region, in Western Australia. Implementation of the project is estimated at 1.25 billion dollars.
First of all, it is planned to construct mining and processing plant. It will be capable of producing up to 30 million tonnes of concentrate. This refers to a year. In addition, the nearby railway line. Its length is 143 km. the Branch will allow for quick transportation of raw materials and finished products.
The construction of the complex is carried out in accordance with all applicable standards. Environmental requirements were also taken into account. The future the company will use in its work the latest technology. For example, to be operated by unmanned trucks. Thus, to guarantee the stability of the production process. Naturally, this will positively affect the quality of products. The personnel of the future enterprise will get a safe and comfortable working conditions.
The new mining complex will allow the company to expand product portfolio. Today, the company is engaged in supply of concentrate, containing 58% iron. Products are exported to China. However, this concentrate has a relatively low cost. The new enterprise will allow to produce iron ore with 60% iron. It is expected that it is expected to be launched in December next year. But the company hopes to begin deliveries of concentrate before. More precisely, there are plans for the first half of 2020.
View all news
Our consultant will save your time!

Alexander
sales department
+38 (063) 073-44-92