News
3 July 2019
The Chinese authorities increased the amount of anti-dumping duties on boiler tubes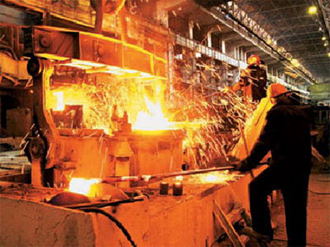 It is learned that China intends to increase anti-dumping duties. They concern imports of seamless pipes made from stainless steel. These pipes are exposed to extreme conditions. We are talking about high pressure and temperature. The supply of these products in China realizes the U.S. and the European Union. About the increase in fees told the Ministry of Commerce of the PRC.
The existing fees were introduced in 2014. Their size varies from 13 to 14.1%. Last year, China had carried out a new investigation. The results were disappointing. It is reported that there continues to be dumping of seamless pipes. In fact, they continue to provide the European Union and the United States. In 2017 in the Chinese territory imported 9.5 thousand tons. 95% of imports of alloyed boiler tubes had on the United States and the European Union.
Most of the production goes to thermal power plants. It is about 80%. Thermal power plants use supercritical and ultra-supercritical technology. Alloy steel tube is able to function normally in such conditions. With regard to the new duties, their size is much higher. For the company's plants Vallourec he was 57.9%. Are factories located in Europe. For other European companies size is 60.8%. For American companies much more complicated. The lowest rate the company Wyman-Gordon Forgings — 101%. The rest of the companies of the USA the fee is 147,8%. Such a rate would prove complications in relations between the US and China. It is known that at the present time between the States broke out «trade war». How much it will last is hard to judge.
View all news
Our consultant will save your time!

Nicholas
sales department
+38 (050) 369-66-30