News
17 July 2019
Liberty Steel has acquired a number of assets from ArcelorMittal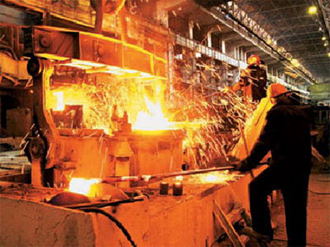 Liberty Steel is a British company belonging to the industrial group GFG Alliance. Earlier it was reported that she began the process of purchasing new assets. They belonged to the Corporation and ArcelorMittal. The deal was finally officially closed. Thus, Liberty Steel received new enterprises in seven countries.
One metallurgical plant ArcelorMittal Ostrava is in the Czech Republic. Another steelmaker ArcelorMittal Galati is located in Romania. There is another rental company ArcelorMittal Skopje in Macedonia. ArcelorMittal Piombino ArcelorMittal Dudelange and is located in Italy and Luxembourg, respectively. There is also a rental company ArcelorMittal Liege in Belgium. However, Liberty Steel has received only two production lines of the Belgian company.
In addition, the British company received five first metallurgical centers. They are located in Italy and France. In total, Liberty Steel has received the enterprise a substantial total capacity. It amounted to more than 10 million tonnes of steel a year. Thus, GFG Alliance to increase production of steel products. He will be 18 million tons. Delivery will be carried out in Europe, Australia and the USA.
This sale provided an opportunity for ArcelorMittal to acquire Ilva. It is an Italian steel mill. To buy it, the company had to meet certain conditions. Among them was the sale of assets. However, because this plant ArcelorMittal has posconflicto with the government of Italy. The Corporation requires a guarantee that past obligations Ilva would not touch her. But it did not suit the Minister of industry of Italy. According to him, ArcelorMittal is engaged in blackmail.
View all news
Our consultant will save your time!

Vitaliy
sales department
+38 (095) 209-60-73