News
23 July 2019
On the Volga it has earned the factory the new equipment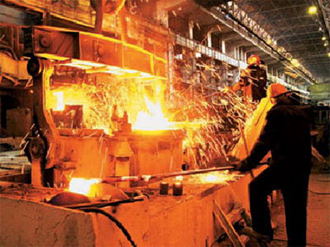 It Volzhsky plant is the largest plant in the southern Federal district. It produces electric-welded pipes of profile and circular cross-sections. Its main advantage is the use of advanced technologies and latest equipment. Recently earned a new electric welding unit 20−89. It was produced by Korean company DMC TECH Corporation. Its launch enabled the company to increase its production capacity. Thus, he now has seven operating units.
Thanks to the new equipment to significantly expand the range of products manufactured by the company. This has a positive impact on the availability of demanded positions in the factory warehouses. The company already boasts the emergence of new sizes. We are talking about water-gas supply pipe, with a diameter of 20 and 25 cm On the innovation does not end. Our experts are able to master the production of another type of pipe. This tube, whose diameter is 133 mm. they are Labeled according to GOST 10704−91 (10705−80). Thus, the company will consolidate its leading position in the market. This, in turn, impact on the opportunity to compete.
As mentioned above, the plant uses modern equipment. This allows him to produce products of the highest quality. Everything else in may of the current year the company obtained the certificate. We are talking about the successful certification according to European standard. This standard DIN EN 10219. The document acts as a confirmation of the high quality of products. This will positively influence the future activities of the Volga plant it.
View all news
Our consultant will save your time!

Nicholas
sales department
+38 (050) 369-66-30