News
10 July 2019
Chinese exports of alumina decreased significantly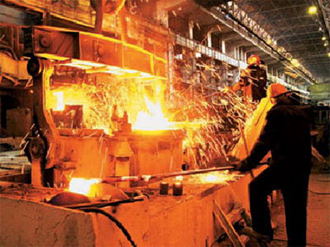 Chinese Association of manufacturers of nonferrous metals has provided a new forecast. It applies to foreign trade in alumina. It is expected that this year will experience some changes. In 2018 the amount of Chinese imports of alumina amounted to 510 thousand tons. According to experts, this year the figure will increase almost. According to forecasts it will be about 1 million tons. This is almost two times higher than a year earlier. For the first four months of this year reduced the volume of exports. So abroad was sent only 169,5 thousand tons. Everything goes to the fact that to reach last year's figure does not succeed.
It is noted at least two reasons for such striking changes in the foreign trade. The first is that in may have been closed two plants. Meant for the production of alumina. This was due to the leaking waste. Not just unpleasant incidents occurred. The second reason is the increase in production of aluminium. This explains the Chinese Association of manufacturers of non-ferrous metals.
Many businesses that produce alumina, not enough supply of bauxite. Thus was formed a substantial deficit. This mostly applies to plants in the provinces of Shanxi and Henan. There are certain problems in Liaoning province. There stopped the implementation of new alumina projects. Frozen was 5 projects. This suggests that raw materials with difficulty to take a long time. This is confirmed by experts. Another big problem was the rise in price of alumina in the country. The price increase was 12%. Because of this badly damaged the aluminium producers. The metal itself at this time began to significantly fall in price. Thus, aluminum plants were in a difficult situation. To find a way out of it will not be easy.
View all news
Our consultant will save your time!

Nicholas
sales department
+38 (050) 369-66-30