News
15 July 2019
The rate of growth of the Indian aluminium production will slow down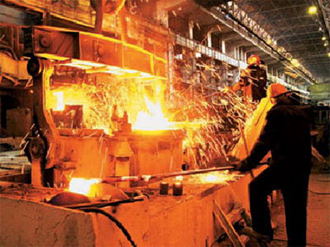 Indian rating Agency CARE Rating provided a fresh Outlook. It concerns the production of primary aluminium in India. So over the past financial year had recorded a significant growth rate. It was 8.9%. It is expected that this year the figure is significantly reduced. The projected growth rate of aluminium production will amount to only 3.7%. This dramatic change is explained by several reasons.
First of all, the country has three major aluminum producer. We are talking about companies Hindalco, Vedanta and Nalco. They are characterized by the high level of capacity utilization. They are simply nowhere to expand the scope of the issue. To increase the performance prevents a number of points. First of all, it concerns quotations for aluminium. I mean on the London metal exchange. Lately they have fallen by 25%. At the same time increased the cost of Indian manufacturers. Moreover, their growth was 25%. This was the reason for the huge losses of enterprises.
Also, there is some pressure on the local market. It is from the side of import supplies. Their volume increased significantly. This was facilitated by the introduction American aluminum tariffs. Because many countries have redirected their supplies to the Indian market. Today about 60% of the market consists of foreign products. Thus, the local companies can not increase production volumes. It is noted that some manufacturers get the alloys by melting scrap. This product replaces one that is produced from pure metal. As regards the consumption, over the past year it has grown. Growth was 6.2%.
View all news
Our consultant will save your time!

Nicholas
sales department
+38 (050) 369-66-30