News
13 July 2019
In Tangshan will limit the volume of steel production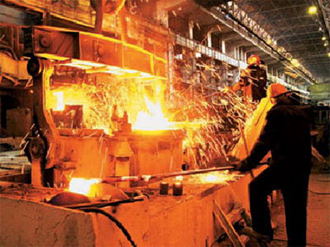 Tangshan city in China, in raising the largest metallurgical center of the country. It is reported that the city authorities impose unprecedented strict limits on the summer. They relate to the production of steel and cast iron. It is reported that the city has deteriorated the environmental situation. The level of air pollution has exceeded all limits. Could literally enveloped, which adversely affects the health of residents. Therefore, the authorities had to take urgent measures. Restrictions apply to absolutely all the local businesses. Those that follow the environmental regulations, also fall under the measures. In addition, this applies to businesses who have had their production capacity. Recall, they are partially or completely moved to coastal regions.
Most of the companies are forced to reduce the load by at least 50%. For others have less stringent requirements. It concerns sintering plants, pelletizing plants, blast furnaces, converters. This includes furnaces used for lime production. All of them should reduce the load by 20%. To apply restrictions until the end of July this year. For them to decline the production of cast iron. The reduction will amount to 3.85 million tons. The volume of steel production will decrease to 4.08 million tons. The market will lose about 2 million tons of sheet hire. The volume of rebar and wire rod will be reduced by 1.3 million tons. This refers to the month. Currently, there are 34 the Tangshan iron and steel works.
It is reported that for the period January-may the production of pig iron in Tangshan increased. The growth amounted to 14.8%. The comparison takes the same period last year. Steel production increased by 17.2%.
View all news
Our consultant will save your time!

Nicholas
sales department
+38 (050) 369-66-30