News
9 August 2019
ArcelorMittal decided to close its factory in Krakow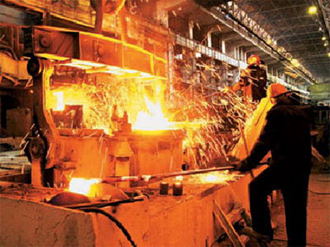 Earlier it was reported that the Corporation ArcelorMittal intends to suspend work of the enterprise. Talking about its steel mill, which is located in Krakow. It was expected that its work will be suspended in September of this year. However, the Corporation still change his mind to close it. It was reported by Polish news channel TVN 24. The reason for the revision of such decision to call the mass protests of workers of the plant. About a thousand people held a demonstration. All of them are members of the Union. The demonstration was held at the headquarters of ArcelorMittal Poland — the Polish division of the company.
In may of this year, the Corporation talked about a negative atmosphere. We are talking about a situation which is observed in the European steel market. American steel tariffs have changed directions of supplies of steel products. This had a negative impact on European producers. ArcelorMittal is no exception. She reported that it intends to decommission some of its assets. These are production facilities located in Spain, France and Poland. However, the Corporation clarified that the shutdown will be temporary. Moreover, dismissal of staff, nothing was said.
Currently, the Corporation refused to close plant in Krakow. She intends to examine in more detail the situation. It is not excluded that temporarily stops operation of the business will be. But it last not long and will be saved jobs. ArcelorMittal is not the only one who reduces the production. U. S Steel has reduced in the enterprise in Slovakia. Did the same Liberty with his Czech Steel mill.
View all news
Our consultant will save your time!

Alexey
sales department
+38 (093) 727-19-11