News
8 August 2019
Infrastructure projects in the United States will be sold only with American steel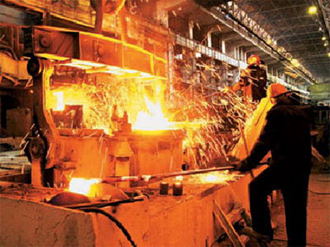 Recently Donald trump was signed the next decree. It concerns the implementation of infrastructure projects in the United States. According to the document, they will be sold out of American steel products. We are talking about projects that are funded by the Federal budget. This is not the first such disposal of the American President. In April 2017, was issued a similar. A rule called «Buying American». It had to relate to 50% of steel production. This refers to that used in the creation of infrastructure. However, the new document requires to be increased to 95%.
Of course, the local steel enterprises are enthusiastically made the decision. It will allow U.S. steelmakers to operate at full capacity. They will not fear that imports would be detrimental. The more infrastructure projects are extremely important for the country. For businesses involved in implementing them means a lot. In addition, this will positively affect the national steel industry. This was said by CEO of American Iron and Steel Institute. This is the main industry lobbying structure in the country.
Some senators wanted to go further. They registered a draft law called «Build America, Buy America Act». Literally, the translation sounds «Build American, buy American». The bill requires maximum use not only of American steel. This should extend to all materials and products. This refers to those that are used in infrastructure projects. Again, funded by the Federal budget. However, end users do not share the enthusiasm.
View all news
Our consultant will save your time!

Vitaliy
sales department
+38 (095) 209-60-73