News
3 August 2019
Plant NLMK USA has to buy the slabs from the Brazilian and canadian suppliers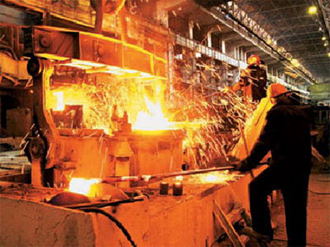 Rolling plant owned by the Russian NLMK USA the NLMK group. It is located in Pennsylvania. The company is forced to buy products of Brazilian and canadian suppliers. We are talking about the slabs. Before it received them from Russia. But steel tariffs have changed the situation.
Moreover, the company has applied for relief from the rates. But the Commerce Department refused. Because the plant can't get Russian semi-finished products. Supplies were halted in March last year. However, not only the 25 percent tariff to this fault.
Since July last year there has been a fall in the price of hot-rolled steel. This refers to the American market. The figures decreased almost two times. Because of this, to import Russian products became unprofitable. The trend lasted until June of this year.
NLMK USA in 2017 has received 1.4 million tonnes of Russian products. Last year the volume of deliveries decreased. It amounted to 1.1 million tons. The data provided by the U.S. Department of Commerce. Currently, the plant receives products from three Brazilian suppliers. This was reported Platts. It is companies such as ArcelorMittal, Ternium and CSP. In addition, deliveries of slabs from Stelco. This canadian company. In both cases, the steel tariffs are not paid.
According to preliminary data, by the end of the year there will be a shortage of slabs. Again, in the American market. The main reason for this is the use of quotas in Brazilian companies. Its 90% will be used for the first three quarters. It is expected that fourth quarter volume will be 350,6 thousand tons. However, it is possible that a canadian company can slightly improve the situation.
View all news
Our consultant will save your time!

Novel
sales department
+38 (097) 882-77-91