News
28 August 2019
The Zlatoust steel mill is preparing to launch new equipment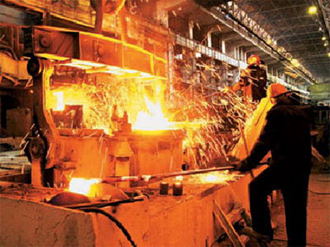 Zlatoust metallurgical plant continues to modernize the production. It lasts for two years. In the near future, the company will proceed to the second stage. It has already received new equipment from Italy. This press-forging production complex Danieli. Thanks to the new equipment will increase the quality of the products. In addition, it will allow to increase production volumes. Launch complex is planned for the current month.
Using the new press will be the compression with greater frequency. It will be about 100 pressed per minute. These features have radial molochnoy machine. In addition, the press obliquely placed strikers. Due to this is quick tool change. You do not need to produce additional heating. This is a module consisting of a separate heat treatment furnaces and press. Over time, the company intends to improve this complex. Will be added to the quenching module.
In the first stage of modernization was created by the heat of roasting. It is a five furnace production Bosio. With the installation of the new equipment will help the representatives of the manufacturer. They also prescribe all programs. Now at Zlatoust steel plant there are about 2.5 thousand employees. However, before the end of this year plans to hire more. So the state will grow at least 100 people. Groups will be established, which will go to train in Italy. There they will be trained to work on new forging complex. As for customers, the plant formed a good base. Primarily, this Russian company. For example, manufacturer of aircraft MS-21.
View all news
Our consultant will save your time!

Nicholas
sales department
+38 (050) 369-66-30